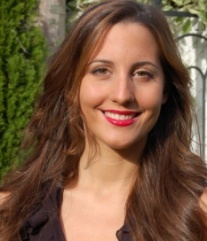 Alessandra Barba
Registered Dietitian, RD
Enthusiastic, passionate, and energetic; my main goals are to educate, provide accurate and useful nutritional counselling and care, and most importantly encourage people to make positive changes in their life.
Recent posts from Alessandra
This week, I attended "Controversations": a Nutrition and Health symposium sponsored by The Dairy Farmers of Canada. Over 300 dieticians and I got a chance to listen to the latest research on many hot button nutritional topics. What got my attention was Dr. John R. Speakman*'s talk on calorie restriction and longevity. Could eating less […]
Hi! I'm Alessandra, a dietetics student from McGill University and this December, I will become a full-fledged dietitian! I'm currently doing a stage here at SOSCuisine, and what a great experience! One of my first tasks here was to review one of SOSCuisine's most popular meal plans, the Weight Loss Menu.