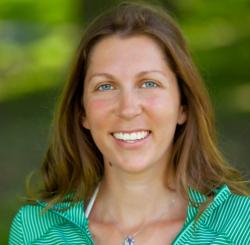 Annie D'Amours
Annie D'Amours, a preventive health expert and personal trainer, is interested in all aspects of physical and psychological health for women. Since 2010, she has helped her clients to adopt healthy lifestyles to be in better physical and psychological health. She takes client satisfaction much to heart, which is why she takes a completely personalised approach.
• You get tired quickly and find it difficult to complete your run. • You don't enjoy your workout and you lack motivation. • You feel out of breath and can't hold a conversation. • You don't see any improvement and feel like you've hit a plateau. • You are an experienced, often injured runner. […]
Running is a sport that's easily accessible to all. No doubt this is one of the reasons why it's hugely popular. And many parents have even told me how much they are bonding with their kid(s) since they started running together as a family. Other parents have several questions about children practicing this sport. For […]
Many pregnant women wonder whether it's safe to continue running during pregnancy. It is very often a source of concern for moms-to-be. Such apprehension is strongly linked to the popular belief that running increases the risks of miscarriage in the first trimester.
Be proud of yourself All too often, I hear runners comparing themselves to others "I run slower. I am bigger. I am more breathless. I have smaller legs. I only run 5 km… And so on!" Applaud the person you are. Going running is a very personal journey. For example, if you want to walk […]
After menopause, women with no prior history of prolonged amenorrhea and those who regularly exercise, generally have a greater bone mass than other menopausal women. Moreover, there is a positive relation between muscular exercise and bone density in menopausal women, which could help to prevent osteoporosis. In fact, muscular exercise helps maintain bone density in […]