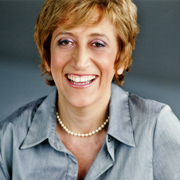 Cinzia Cuneo
Cinzia Cuneo, founder of SOSCuisine.com, never wanted to neglect the quality of her food. She shares her special expertise to make good food quickly and without complications!
According to "Canada's Food Price Report 2021" published last December, the average Canadian family of four (2 adults and 2 kids) will pay up to an extra $695 for food this year, as the pandemic and climate change drive up grocery bills to the highest increase ever predicted by an annual food price report. The […]
Researchers on Radio-Canada's L'Épicerie show* noted the growing presence in the food industry of food products labelled with a "low-FODMAP" label. Knowing SOSCuisine's expertise on the issue, they approached us to help explain what this means in their November 11th broadcast report.
To discover good prices, flyers are very useful but … you still have to be vigilant. Radio Canada's L'Épicerie show has just aired a report on the subject of grocery store discounts in order to help consumers recognize the real bargains amongst the myriad of promotional offers. And for the 8th time in 13 years, […]
Eating well while living alone can be a challenge. First you have to find the motivation to cook for yourself, then you have to know how to add enough variety so you are not eating the same thing all week. Don't worry: We're going to give you our best tips for cooking quickly and efficiently […]
We all know that the link between good nutrition and good health is clearly established. However, we don't necessarily know how to successfully change our eating habits, or how to interpret the signals our bodies are sending us. Not to mention the fact that certain medical conditions require adapted diets which are not always easy […]
Those who follow our blog know that we have always emphasized the importance of being physically active in order to be healthy. In fact, we have published some 200 articles to date with the keyword "sport". Some of these were written by kinesiologists who are members of the Quebec Kinesiologist Federation (FKQ), whereby the articles […]
When following a ketogenic diet, i.e. a very low-carb diet (between 20 and 50g of net carbohydrates per day), it is very difficult to consume enough fiber, since the main sources of fiber, such as grains, legumes, and fruits and vegetables, are at the same time a source of carbohydrates. But if you choose your […]
Kosher foods, that is, foods that are "suitable" or "clean" are those that conform to the Jewish dietary regulations of kashrut. They are often very complicated, primarily referring to foods of animal origin that are allowed as long as the animal has been killed according to a particular ritual. Certain products of vegetal origin, such […]
In the summer, everyone wants to enjoy the warm days and do lots of outdoor activities, especially with the ones you love. So let's pack the tablecloth and picnic basket and gather together with family and friends. Here are some tips to help you prepare your meals safely, to avoid the hassle caused by food […]
May 29th is World Digestive Health Day. Held annually since 2004 by the World Gastroenterology Organization, this day is an opportunity to raise awareness and increase knowledge about the health of the digestive system. This year's topic is "Gut Microbiome: A Global Perspective". In fact, the results of research in recent years have demonstrated the fundamental […]
Seitan is a plant food, made from wheat protein (gluten), invented, it seems, about a thousand years ago by Buddhist monks who wanted to follow a vegetarian diet, and which then spread throughout Asia. The term "seitan" is much more modern, as it was introduced by Georges Ohsawa (1893-1966), the founder of macrobiotic cuisine. In […]
Have you ever heard of jicama? It is a root vegetable native to Central America, and especially from Mexico, whose name is derived from the Aztec word xicamatl meaning "that which has taste". It looks like a turnip or a round potato but a little bit flattened, like a top. Its flesh is juicy, crunchy […]