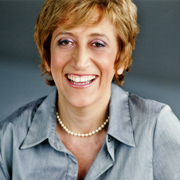 Cinzia Cuneo
Cinzia Cuneo, founder of SOSCuisine.com, never wanted to neglect the quality of her food. She shares her special expertise to make good food quickly and without complications!
Have you ever tried garlic scapes, those spiral stems that appear in public markets and specialty stores around mid-June? If the answer is no, I invite you to try out this tasty delight.
Do you ever throw away a lot of food when you clean the fridge and pantry? Especially fruits, vegetables and almost full jars that have been forgotten at the bottom of the fridge? Here are 5 tips to help you dramatically reduce food waste and save you money at the same time.
The low-FODMAP diet provides relief to long-time sufferers of IBS (Irritable Bowel Syndrome). It consists of a phase of temporary elimination of FODMAP carbohydrates, followed by a phase of reintroduction and a phase of long-term maintenance.
The United Nations is marking 2021 as the International Year of Fruits and Vegetables, spotlighting their vital role in human nutrition and food security, as well as urging efforts to improve sustainable production and reduce waste.
According to "Canada's Food Price Report 2021" published last December, the average Canadian family of four (2 adults and 2 kids) will pay up to an extra $695 for food this year, as the pandemic and climate change drive up grocery bills to the highest increase ever predicted by an annual food price report. The […]
Researchers on Radio-Canada's L'Épicerie show* noted the growing presence in the food industry of food products labelled with a "low-FODMAP" label. Knowing SOSCuisine's expertise on the issue, they approached us to help explain what this means in their November 11th broadcast report.
To discover good prices, flyers are very useful but … you still have to be vigilant. Radio Canada's L'Épicerie show has just aired a report on the subject of grocery store discounts in order to help consumers recognize the real bargains amongst the myriad of promotional offers. And for the 8th time in 13 years, […]
Eating well while living alone can be a challenge. First you have to find the motivation to cook for yourself, then you have to know how to add enough variety so you are not eating the same thing all week. Don't worry: We're going to give you our best tips for cooking quickly and efficiently […]
We all know that the link between good nutrition and good health is clearly established. However, we don't necessarily know how to successfully change our eating habits, or how to interpret the signals our bodies are sending us. Not to mention the fact that certain medical conditions require adapted diets which are not always easy […]
Those who follow our blog know that we have always emphasized the importance of being physically active in order to be healthy. In fact, we have published some 200 articles to date with the keyword "sport". Some of these were written by kinesiologists who are members of the Quebec Kinesiologist Federation (FKQ), whereby the articles […]
When following a ketogenic diet, i.e. a very low-carb diet (between 20 and 50g of net carbohydrates per day), it is very difficult to consume enough fiber, since the main sources of fiber, such as grains, legumes, and fruits and vegetables, are at the same time a source of carbohydrates. But if you choose your […]
Kosher foods, that is, foods that are "suitable" or "clean" are those that conform to the Jewish dietary regulations of kashrut. They are often very complicated, primarily referring to foods of animal origin that are allowed as long as the animal has been killed according to a particular ritual. Certain products of vegetal origin, such […]