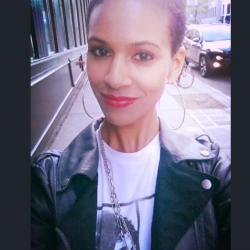 Emilie Zaoré
A graduate of UQAM and the University of Montreal, Émilie has been a freelance communications expert since 2012. A foodie and passionate about new technologies, she's always on the lookout for trends and loves to share fascinating tidbits on social media.
"She won't be able to eat anything during our trip! Why has she chosen this destination?" That's the kind of reaction provoked by my trip to Thailand with my friend Vanessa, who happens to be seriously allergic to peanuts. Complicated? Dangerous? Daring? Travelling when you have food allergies provides a challenge at every meal. However, […]
After recycling, composting, and the sale of "ugly" fruits and vegetables, it's time for the Zero Waste movement. People and businesses are increasingly targeting this new level of sustainability: no more polluting packaging, waste, and overconsumption. A big challenge, but a realistic one.
Cholesterol, flu, hospital environments…. Health isn't always the most seductive media subject. In order to interest and inform the public, the magazine Montréal enSanté has opted for an accessible approach and quality information, sprinkled with a little humor and an original style. We talk to Jason Santerre, chief editor.
As part of the Expo Manger Santé et Vivre Vert (in English "Eating Healthy and Living Green Fair") which will take place next month, we have decided to meet its exhibitors. This week, we interview the Association des acupuncteurs du Québec (in English "Quebec's Association of Acupuncturists") to explore the practice of acupuncture and its […]
Since its creation in 1985, the Manger Santé Bio Association (in English "Association of Healthy and Organic Eating") has aimed to guide us towards a healthier and more ecological diet. Through conferences, publications, tasty recipes and events, the group uses an accessible and original approach to inform us. This is unsurprising once we take a […]
In 2014, SOSCuisine took part in designing sports menus that were presented in the book The Nutrition Edge for Hockey Performance, a reference for hockey players and their families. Just days away from the launch of the e-book, it is with pleasure that we present Pearle Nerenberg, co-author of the book, foodie and avid hockey […]
Sun, nice weather, heat: picnic season is back! Any occasion is a good excuse to share a meal in the open air with family or good friends. This year, why not aim to keep your favourite picnic areas intact? Here are some tips to make the most of Mother Nature's beauty respectfully:
Are you a fan of airline meals? According to a study by the German Fraunhofer Institute, it's normal for flavours to a take back seat on planes, since flying conditions in high altitudes alter our sense of taste and smell. But this doesn't stop airline companies from investing in their menus or travellers from sharing […]
When writers weave magic with their words, we can actually taste a dish or inhale an aroma they describe. So for all you book and food lovers out there, SOSCuisine has compiled its top 5 best food novels.