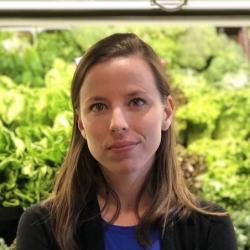 JenniferMorzier
Jennifer is a Registered Dietitian graduated from the University of Montreal in December 2018 and is a member of the Ordre professionnel des diététistes du Québec (OPDQ). She believes that the quality of our food choices has a direct impact on our health and energy level. Her goal? To help people improve the quality of what they put in their plates, for their better well-being and greater pleasure.
Recent posts fromJennifer
There are several reasons why someone could ask for a consultation with a dietitian. We very often think about weight loss but there are many other good reasons for a consultation, and this is what we'd like to discuss today by sharing some experiences of our dietitians.
If you suffer from irritable bowel syndrome, you may decide to follow a low-FODMAP* diet. Eating a low-FODMAP diet requires replacing some of your daily foods. If you are used to using all-purpose white flour in your recipes, it will need to be set aside as it is high in fructans and GOS (2 families of […]
If your digestive system causes you to suffer: diarrhea, constipation, bloating, gas…, you have most likely already tried supplements of all kinds, and with varying results, to help relieve your symptoms. As you have walked through the natural supplements aisles of your local pharmacy or health food store you may have already noticed digestive enzymes […]
Who hasn't found themselves standing at their kitchen counter and inhaling their meal? Many of us don't take the time to sit down and enjoy our mealtime. When it comes to making sure you chew your food well, it's time to pay attention.
Are you the type of person who wakes up tired, has droopy eyes in the afternoon, is unable to find the motivation to move after a day's work, and even possibly gets angry easily? We're about to give you 7 helpful tips so that you can have more energy all throughout the day!
If you have Irritable Bowel Syndrome (IBS) you may know that a low-FODMAP* diet can help you to reduce your digestive symptoms. You have also probably been recommended to begin practicing a relaxation activity such as yoga and meditation in order to help you better manage your emotions and stress, both of which can exacerbate your gastrointestinal […]
Thanks to the Monash University testing performed on the *FODMAP content of many foods, we know which ones to avoid and those we can consume in moderation. It is therefore easy to know what quantity of quinoa, almonds, broccoli or onions you can eat (or not) when following a low-FODMAP diet. What becomes more complicated […]
Have you ever heard of Chrononutrition? Developed in 1986 by Jean-Robert Rapin, a professor of pharmacology, and doctor-nutritionist Alain Delabos, chrononutrition is a diet adapted to the biological clock of individuals. Thus, what we eat, and when we eat it, would be just as important.
Every year in Canada, March is Nutrition Month. This year, the theme chosen by dietitians is Good for you!
Polycystic ovary syndrome (PCOS), also known as Stein-Leventhal syndrome, is the most common hormonal disease in women of childbearing age. It affects 1 in 10 women and is the leading cause of female infertility, in addition to being associated with metabolic and cardiovascular complications.
By definition the ketogenic diet is an extremely low net-carbohydrate diet, between 20g and 50g per day. But low-carb also means low-fiber. Fiber is found in carbohydrate-sourced foods such as cereals, legumes, fruits and vegetables. It is well known that fiber is our best ally in preventing constipation, so it's no surprise that many suffer from […]
Lack of physical activity, poor food choices, stress and anxiety, are all reasons that can lead to suffering from gastrointestinal disorders during this period of pandemic uncertainty.