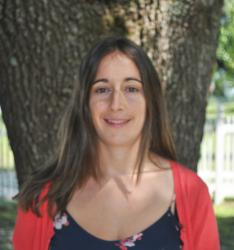 KathrynAdel
Kathryn completed degrees in kinesiology and nutrition, as well as a Masters in Sports Nutrition. She is a member of OPDQ and of the Academy of Nutrition and Dietetics. She ran track and cross-country at a national level. Kathryn specializes in sports nutrition, weight loss, diabetes, as well as heart and gastrointestinal health. Kathryn is experienced with the low FODMAP diet and she completed the Monash University low FODMAP dietitian's training.
It is estimated that nearly one in five Canadians over the age of 65 experience symptoms of mild cognitive impairment, such as memory loss, and impaired judgment and thinking skills. In the long term, about 50% will develop a neurodegenerative disorder, most often Alzheimer's disease. Could ketone supplements help slow down cognitive decline? The answer […]
Inflammatory bowel disease (IBD) includes a group of conditions whose two main forms are ulcerative colitis and Crohn's disease. These diseases cause inflammation of the lining of the digestive tract and disrupt the body's capacity to digest and absorb nutrients. People with IBD may experience acute periods of symptoms (active phase) and other periods when […]
This article presents a summary of the key points of the conference given on June 3, 2021 as part of the seminar "Cardiology in Everyday Life" (in French) organized by Médecins francophones du Canada in partnership with the Montreal Heart Institute.
Did you know that certain starchy foods like potatoes and pasta can be beneficial to your health by promoting weight loss, improving blood glucose control and lowering cholesterol? Yes, you read it right! But it's not just any starchy foods, it's specifically those that contain resistant starch.
A high intake in fiber from a variety of sources can help prevent a lot of health issues. However, did you know that the majority of people consume only half of the recommended fiber intake? Read this article to find out how you can optimize your fiber intake!
It can be difficult to lose weight while still having enough energy left to exercise. Here are five tips to help you reach your goals!
Constipation is an intestinal disorder that is characterized by difficult, infrequent, or incomplete defecation and Bristol 1 or 2 type stools. It can be defined as an individual having less than three stools per week. However, some people may be constipated and still go to the bathroom daily. Chronic constipation affects up to 27% of […]
Eating foods that are low in FODMAPs* can be helpful for many individuals by helping them better control their symptoms related to Irritable Bowel Syndrome (IBS). However, finding low FODMAP products, like a good bread, can be tricky. If you are currently following a low FODMAP diet, I invite you to read this article to […]
This article was originally written on August 19, 2020 and updated on April 14, 2021. What is histamine? Histamine is a chemical compound derived from the amino acid histidine. It is known for its role in the body's immune response to foreign proteins, especially the allergic response. During an allergic reaction, antibodies cause histamine to […]
It is possible to react to the consumption of certain foods through various symptoms such as digestive issues, migraines, rashes, or others. Symptoms can occur at any period during the course of a lifetime. How do you know if it is an allergy, intolerance, or food sensitivity, and how can you identify which foods are […]
This article was originally written on April 21, 2020 and updated on October 13, 2021. The popularity of collagen supplements has exploded in recent years. Collagen is also being introduced to a variety of processed foods such as protein bars, teas and creamers. There are also foods that are naturally rich in collagen, the most […]
We often hear that it is important to have a snack or to eat carbohydrates before a workout in order to have enough energy. But could it also be beneficial for sports performance to train on an empty stomach? Let's shed some light on this question!