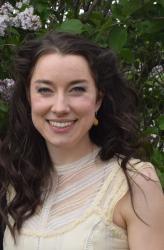 Marysia Kasprzak
As a Dietetics graduate of McGill University and Member of the Ordre Professionnel des Diététistes du Québec (OPDQ), Marysia (Ma-ry-sha) wants to make healthy eating a reality for everyone. She is excited to be a part of the SOSCuisine team, and to spread the good news about the many resources available to make healthy eating easier for you! A passionate baker, Marysia believes that all foods can be part of a healthy and well balanced diet — as long as they are eaten in moderation! ?
Recent posts from Marysia
With low carb diets becoming more and more popular many people are looking for ways to decrease their sugar intake. A promising solution seems to be sugar substitutes. Potentially, providing you with fewer carbs – or even none- they appear to be the perfect alternative to regular sugar. But are they really?
Almost everyone has heard at some point in their life that they should eat less sugar. Maybe you've already tried to do this and you have been successful – in that case congratulations! But for those who haven't tried or think that it would be too hard I would like to offer you some practical […]