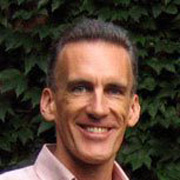 Pierre Lamontagne
For over twenty years, Pierre has successfully developed, marketed and sold high-tech products and services in the Aerospace, Energy and IT industries, in Europe, South America and North America. His deep interest in healthy food dates back from a 1980 interview of the internationally reknowned Swiss physician Dr. Catherine Kousmine.
THE BAD NEWS Today May 17th is World Hypertension Day. You may already know that hypertension is by far the largest risk factor for heart disease, stroke and kidney diseases. But maybe you didn't know that it is also a major cause of erection problems. A study published in 2000 in the Journal of Urology […]
Today and today only, July 29, Hellmann's is going to quadruple its donations to Evergreen – giving $1 (instead of $0.25) each time someone tweets or blogs using the term #realfood in their post or tweet.
At the end of May, we were invited to a conference in Toronto with seven other Canadian bloggers. The tie-in between us all is that we all have an interest (whether it be professional or personal) in food, as well as an established online presence.