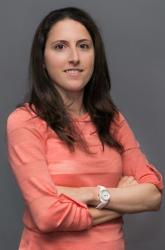 ZeinaKhawam
Registered Dietitian, RD

at

The Foodie RD

Zeina is registered dietitian member of OPDQ and Dietitians of Canada. She consults a clientele that desires to change their lifestyle habits, whether it is to lose weight, increase muscle mass, increase energy levels, improve performance or simply live healthier.
Want an extra edge at your next sporting event? We often see improvements in performance with training and believe we have reached our maximum potential, but having the right foods before, during, and after a game or competition will increase your physical and mental performance even more.